First dates tend to make you feel anxious, excited and leave you with a crushing feeling! You're constantly wondering whether he's the one and if this relationship is going to work out. And if you vibe romantically with your date. Or you'll just end up dying alone because you just never managed to pin down your soulmate. Even if this sounds a bit drastic, maybe you just went on a date to get to know a person better. Regardless of the circumstances, you're interacting with a person for the first time so it can get a bit awkward.
So, the last thing you want is for someone to make this date even more awkward!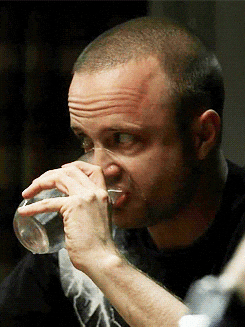 And you definitely don't want your best friend sitting a few tables away from you, making you crack at every move! This is exactly what a girl's best friends did with her and put the whole thing up on Snapchat.
one time I went on a date with someone I met online and during the date I looked over and saw my best friends with wigs on. I couldn't stop laughing which is probably why I didn't get a second date😭 pic.twitter.com/mUCp5ygcZF

— . (@backwoodbadi) May 31, 2018
In this video you can see meg trying to hold her laughter the best she can after spotting her friends in disguise. However, she fails miserably! Can you even blame her though? Just look at these guys!
Is that sarcasm or does he mean that for real?
Are they really incognito?
Even if you didn't know who they were, anybody would find their appearance at a restaurant quite hilarious!
They look straight out of a movie from the 1990s!
Meg probably blew up her shot at any future dates with this guy because she cracked up. But, you'll be surprised to hear that her friends have been doing this with her since quite some time.
these same friends were hiding in a bush during my first kiss when i was 13 too 😭

— . (@backwoodbadi) May 31, 2018
These friends of hers have always been there for her with whatever goes on in her romantic life.
the day my first bf broke up w me @ age 14, me and these friends made this melodramatic cringey music video. they've always been so supportive of my relationships 😭https://t.co/7nu2PYQFVH

— . (@backwoodbadi) June 1, 2018
And people on Twitter couldn't help but adore this friendship!
LOOOOL u got some good friends

— Laconic (@Welcom2Oblivion) May 31, 2018
People are literally obsessed with them!
oh my god your face. also, why the wigs, not like your date knows them? SO GOOD. Your friends are amaze.

— RAYMI THE MINX❄ (@raymitheminx) June 4, 2018
It has gone so viral that other groups of friends are doing the same thing too!
I've got a real natural blonde wig sorted for my disguise already
— julia camporese (@juliacamporese) June 1, 2018